Enabling works at Eddeva Park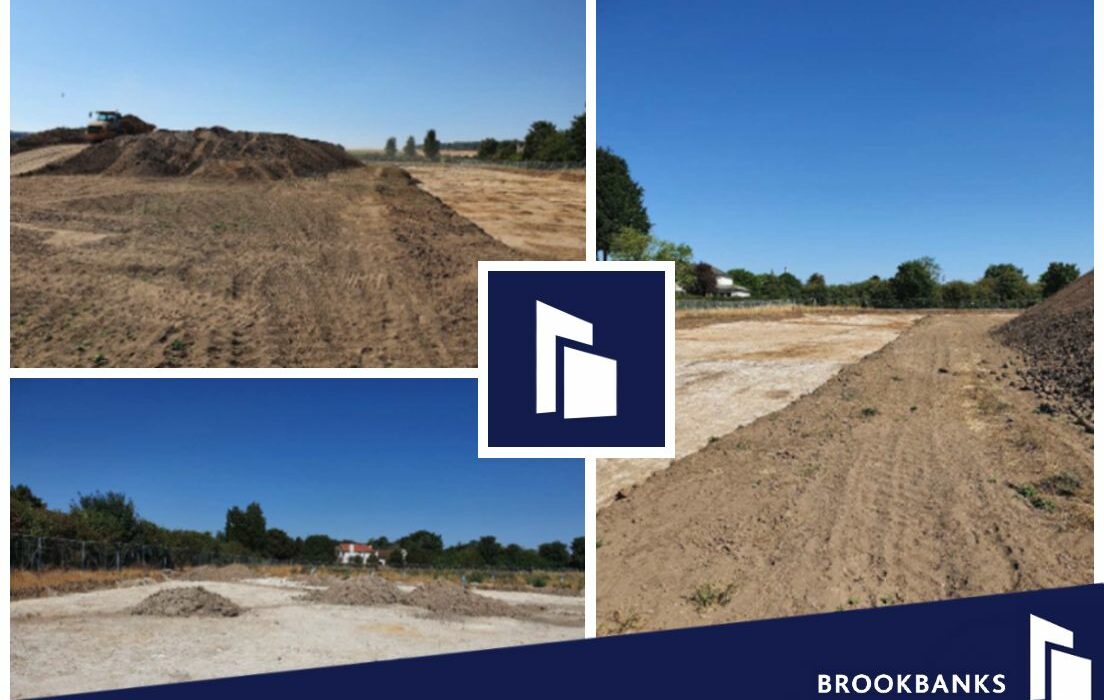 Working on behalf of our client This Land™ , we are pleased to announce the completion of the first phase of enabling works at Eddeva Park, Cambridge. The Brookbanks' Production and Utilities teams have worked to safely disconnect the utilities within the former farmhouse and co-ordinate the demolition.
Out on site, the archaeology works carried out by Oxford Archaeology Limited are well underway with the site wide surface strip and trenching excavations which will last until the Autumn.
Brookbanks is proud to have led the site wide Development Management, Employers' Agent, Infrastructure Engineering designs and Cost Management; helping to bring the much needed new homes and community facility forward on this important project.
Please get in touch to find out how Brookbanks can assist with your next development opportunity.