Centenary Quay, Southampton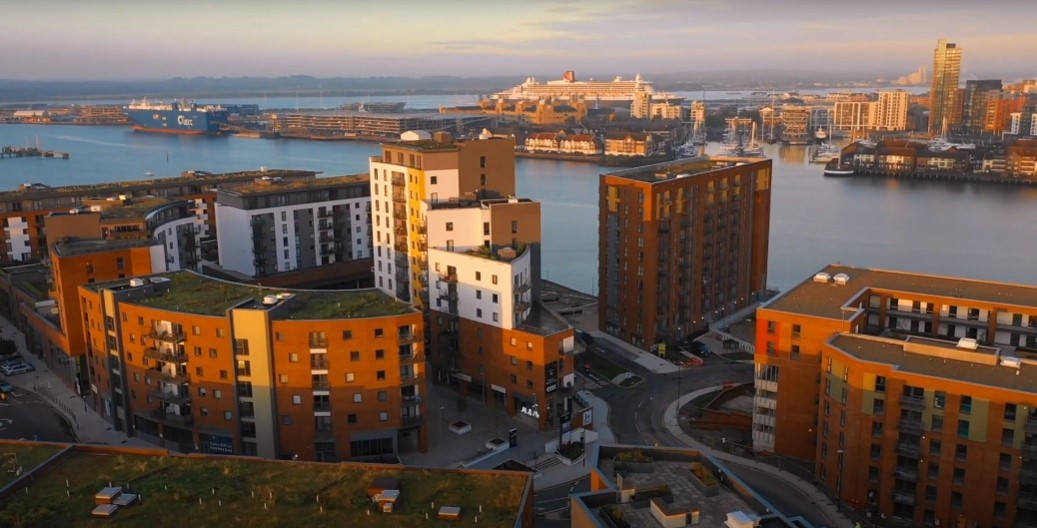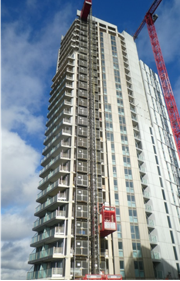 The redevelopment of the Vosper Thornycroft warehouses and workshops that ran along the river Itchen, Woolston, Southampton.
Our Role
A redevelopment of a brown field site for 1620 homes and 14,000 sqm of commercial space including a supermarket, smaller shops, bars, restaurant and gym. The project is spread over 7 phases of which R&S has delivered 6.
Contaminated land where earthworks modelling was critical to the cost value of the project along with building out into the river basin with a 26 story concrete frame tower
Reuby & Stagg appointed for Civil & Structural designs from concept. Collaborating with planning and detailed design team. The practice has delivered phases 2-5 with phase 6 currently being designed.
Project Highlights
Phase 1

Low rise housing and load bearing masonry apartment buildings.

Phase 2

Multi storey apartment block over a central podium and underground car park. Including public commercial space

Phase 3

Multiple concrete and lightweight steel framed apartment buildings over 2 storey underground car park and steel framed large commercial building.

Phase 4a

Multi storey car park with apartments above together with additional concrete framed apartment building.

Phase 4b

27 storey concreted framed tower built off new promontory.

Phase 5

Concrete framed apartment block with low rise housing.
Sectors
Brookbanks Groups
Key Team Members
Group Structural Engineering Director
Consultant, Structural Engineering Group
Technical Director, Civil Engineering Group